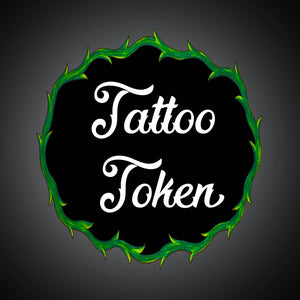 Sanazar Rose
Tattoo Token
Regular price
$20.00
$0.00
Many of you have been asking about tattoo tokens to get my artwork tattooed on you and I am so honored that you've been asking! So I finally got this set up which gives you permission to use one of my existing designs for your new tattoo! 
Please note this does not include custom artwork or commission pieces. This is only for one existing design that is already on my website.  
Once your order is placed I will email you requesting which image you would like, then I'll send you a digital file that can be used for your tattoo outline. 
There is no 
shipping involved in this purchase. 
 I would love to see how your finished tattoo looks! If you want share it with me via email or insta, please tag @SanazarRose
---